I can no longer update OP
I'm gonna be listening to 2022 jams all day. 10 1/2 hours so far….
You block your dream when you allow your fear to grow bigger than your faith. — Mary Morrissey
You hear that @gatroe? If you weren't so afraid you could edit the post.
Hi! To find out what I can do, say @discobot display help.
I think I've dropped it in here before, but here's my 2022 "good" improv playlist (Nugs requires a new link for updated playlists). I was pretty liberal for Asheville jam qualifications because attendance bias/jams with fam/SE Fluff.
My JOTYs this year are
1/21 Prowler
2/19 Fir
2/26 HBB
Would love to see songs like Prowler and Uncommon get some HoF attention just for diversity's sake
Also in case you haven't heard they're back: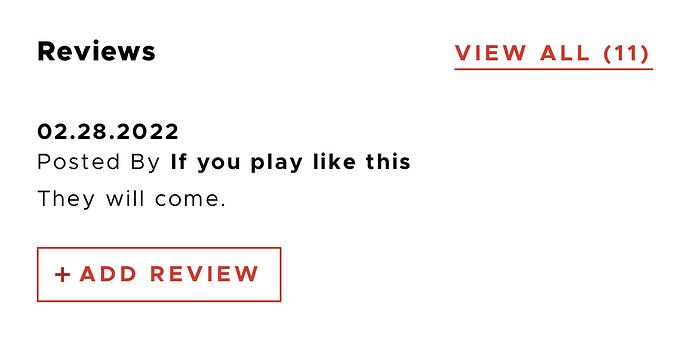 Anything noteworthy from Atlanta, Scamp, or D.U.M.B. 2.0. Part 1?
Does the Baltimore Draconian belong on this list? It is the only segment I've revisited from the weekend so far…
Raleigh Fir and 1/21 Prowler, and Detroit Mantis are the only jams I've revisited more than once or twice from this year.
Raleigh Fir still the #1.
I would say Portland Sim Skin, Portland DBK #1, and Vermont Attachments are all worthy of discussion here. Others may have more. It was a good weekend.
What do we like from Colorado?
I thought that Plunger was hot…
Currently revisiting the Slacker but at the time thought it was the jam of the night as well.
Nemo from Vail is cool but I wouldn't put it on a pedestal. That was my highlight from that show.
Attachments might be my fav from the whole weekend without a relisten
Here's my "notable" UM improv for the year so far:
1/21 Prowler
1/22 Attachements
1/23 Bridgeless
1/23 U Fir
1/27 2x2
1/27 Front Porch
1/28 Mantis
1/29 Speak Up
1/30 Phil's
1/30 WBG
1/30 NN
2/9 August
2/9 1348
2/10 Blecho
2/10 3x
2/11 Ringo
2/11 Attachments
2/12 Slacker
2/12 ITK
2/17 Miami Virtue
2/17 #5
2/18 IC
2/18 1348
2/18 Remind Me
2/19 Similar Skin
2/19 Booth
2/19 U Fir
2/19 Phil's
2/20 DBK
2/20 BLBC
2/20 Wappy
2/25 Uncommon
2/25 2x2
2/25 40's
2/25 Higgins
2/25 JaJunk
2/26 Ringo
2/26 Breaker
2/26 HBB
3/18 #5
3/18 Phil's
3/27 OB
4/29 Slacker
4/29 Made to Measure
Cannot remember SC shows
6/4 Plunger
6/10 Draco
6/11 DBK
6/11 Ringo
6/12 Virtue
6/12 Attachments
6/16 GYMRH
6/16 Plunger
6/17 Phil's
6/18 Frasco Fiasco
6/19 Attachments
I was clearly more invested and liberal with what I thought was "good" earlier in the year, but I do believe they came out pretty hot and fluttered at times
Winter tour Jan & Feb > DUMB Leg 1 & Scamp > Iceland, Aspen & Peak Summer >>> Sweetwater
Not that anyone asked
Umphreys played that many noteworthy jams this year?
Definitely relative to this year

I would argue that given the hive mind on this site feels Umphrey's is in a regression of sorts since the pandemic started, any above average jam is noteworthy until it becomes the norm again and it takes more to impress the hive mind.
Listen to the Plunger from Dillon. It holds up. I was fairly sober at the some, just a bit of MDMA and some goo, but I thought it was great live and I've listened to it about three times now and it is definitely going in the spank bank for when I need to crank out some nostalgia jams.