Any links floating around?
Backup channels:
biscuitsatl
guyutechuck
forbinsmocking
ukrainebiscuits
Jesus, the drop into Tweezer was a little abrupt…
No Men was pretty dark and interesting.
I'm listening to this on SiriusXM, is there a YT restream?
Just XM audio for the weekend. They always show the opening song of each set on YT though.
I figured out thenTwitch link, it's actually ahead of XM.
That's cheap for a Trey shirt
I'm totally disappointed, really loved this shirt.
2nd set didn't disappoint me tonight.
That was one of the more interesting Phish jams I've heard this summer. No Man's is an underrated vehicle.
Msg sphere this morning. Looking pretty cool. Rumor is they are going to build 7 more around the world. Would be interesting to see phish here but they would have to figure out a way to make video content work with thier show considering the whole venue is one big video wall.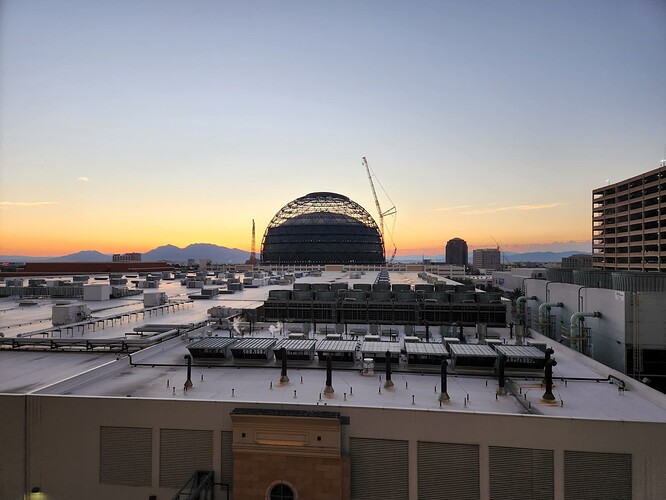 Seems like a no brainer that they will play there since it's a MSG venue and the capacity is in their wheelhouse at 17.5k. But it would definitely be a different type of production.
I can't wait to see a production in that thing.
They're going to have to have some way of easily interpreting these touring shows into the style of the sphere, no way they can expect bands to fully customize their production for one venue.
U2 is opening the venue, but Phish will play there in the first year.
Is the dome apart if the actual "theater". Seems like a nightmare acoustically
Good thing they play electrically, idiot
Sorry I couldn't understand you over the non-stop reverb from in this dome.