The 2nd most cringe band in the US did it too? Woooowwee
The dash bort should just have polls that decide what UM does. Collective management.
I'll totally defend this idea. They're letting you dictate a ton of stuff about the song, it's not just "name the song". Seems like the only required through-line is it's an apology to someone. I just want there to be some madlad who wins and pushes for something ridiculous. Make the boys do a teletubbies style children's song.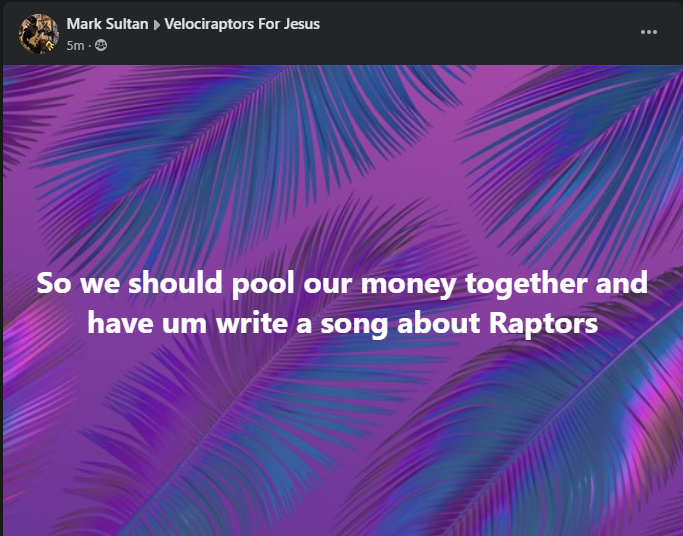 Velocirocker, the sister song of Roctopus
Isnt this quite literally selling out…?
Do you think they will actually write a prog epic if asked?
Write a song like you did 15 years ago
Nah a true prog epic so it has to be over 15 mins long with multiple movements.
All a capella though. No instruments.
I'm thinking more like Cold Hotdog
I mean they're a prog band, they know what their fans like. I think they'd have made it more clear if there were going to be hard restrictions on something like that. Obviously I don't expect some 10+min rock opera piece, but I would hope they don't bat an eye at someone requesting multiple time signature changes and a key change or something, especially if that person also supplies the chord progressions.
If they knew what their fans liked they wouldn't have made so many bad albums the past 15 years