God damn, that's just stupid.
Saw Jason on Friday in Iowa City. That man is a national treasure. The stuff from the new album was excellent and we got a healthy dose of Southeastern material. There was a female bassist standing in for Jimbo Hart–not sure what's going on there. He also added another rhythm guitarist/percussionist to the mix.
Wonderful set. I forgot how much I love this man.
Yes, he added multi-instrumentalist Will Johnson early in the summer.
Jimbo announced he wasn't going to be on the first few weeks of the tour for a mental health break but he's still not back, guessing he's still going through some shit.
Safe to say that Weathervanes is 2023's AOTY.
Look who Isbell is opening up for on a couple of dates next year: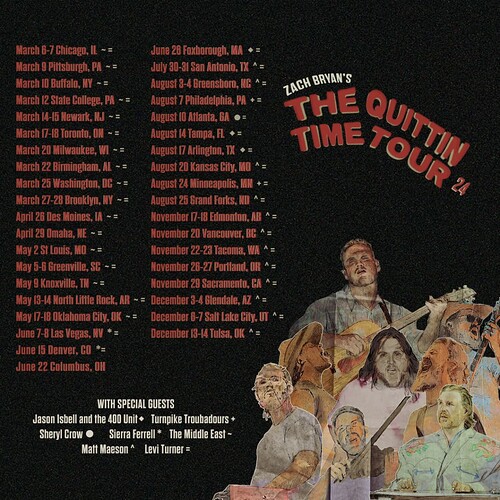 I'm not sure what's behind this guy's meteoric rise but apparently he's a fan of Isbell. Wonder how long before Jason starts playing arenas?
Saw him on Friday night, one of the better shows I've seen of his (though obviously I've seen better setlists). Ended up about 15 feet from him, so was able to really get dialed in on the guitar playing. Very solid night.
Save the World, King of Oklahoma, Strawberry Woman, Last of my Kind, Super 8, Alabama Pines, Elephant, Death Wish, White Beretta, Stockholm, When we Were Close, Middle of the Morning, Overseas, Honeysuckle Blue, Cast Iron Skillet, Miles, Cover Me Up
24 Frames, If We Were Vampires, This Ain't It
Wish he would mix up setlists a bit more but since he has people filling in for Jimbo and at least one new addition to the 400 Unit I assume it's probably better to stick with a similar structure every night.