Will you be playing in Wisconsin or Illinois this year?
Not before the end of the year, no. We played a couple shows in IL earlier this year
Midwest crew sucks @ass
NE & SE FTW
If you come to Northeast tour @sociablehodor says you can crash and ride with him
I'd go to a Bay Area show. Would honestly make the trek to Sac. But if you're playing Sac you're playing here.
I'll hold up some dumb Sonic meme sign.
Back at Cervs this Saturday! CO Bort fam come hang! Venmo $20 to @colin-shore and I'll put you on the list etc etc
Show today canceled for van problems
Tomorrow at Cervs tho
Alma isn't even that far away. Just walk there.
If Sq Ft had a private jet this never would have happened
Yeah we could've made it there in our cars but we couldn't leave the van where it was and by the time it was towed it was way too late to make the drive
Love that it's posted here but on none of the bands SM.
More of a venting than an announcement lol
Squeak'd last minute.
LBF (20 minutes), outer ring (I think) (10 minutes), robot run (20), jam or new song? (10), progress, tunnel vision
May have missed something short after robot run, or it was a > outer ring end or something.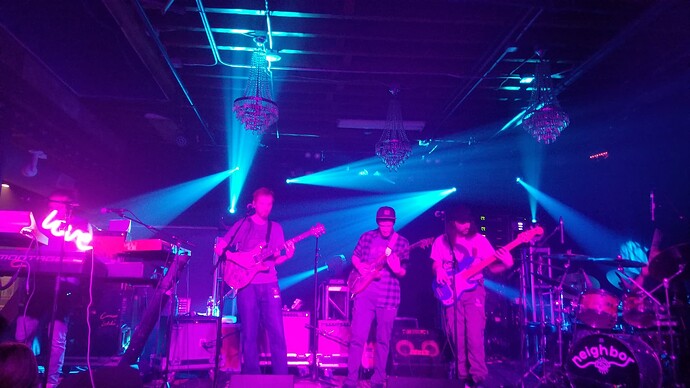 I'll send you a pic of my stream later.
Further
Outer Ring
Robot →
Progress
Tunnel Vision
No jam in tunnel vision


Robot felt great