This is walking distance from my house

Pretty meh on this lineup. Last year had Chris Lake, Tchami, Le Youth, Jerro, Wax Motif.
I dig Gorgon City, Eli & Fur, Kream and Simon Doty but gets a little too poppy for my tastes. Smoakland and Ravenscoon are brostep guilty pleasures. Regardless, it's a well run festival and always fun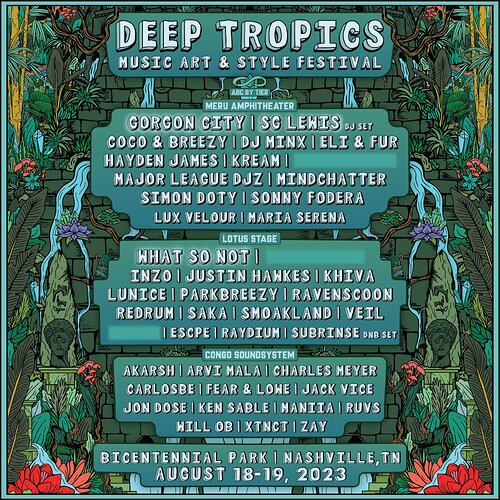 Akarsh is a promoter in ATL. He throws some decent parties called Desires. He doesn't book headliners I care much about, but I've always had a good time. Good vibes, at least. I like some of what he plays during his sets, I guess.
Gorgon City and Sonny Fedora are the only other names I recognize, and I don't know what they play.
The Meru Amphitheater is really well designed and has a good vibe for lack of a better term. Saw Gorgon City in 2015 and dug it but have heard it's a pretty repetitive set these days.
Spending 12 hours at that stage for $120ish bucks over two days is worth it. There'll always be good and bad sets so I won't complain
Here's a pic of it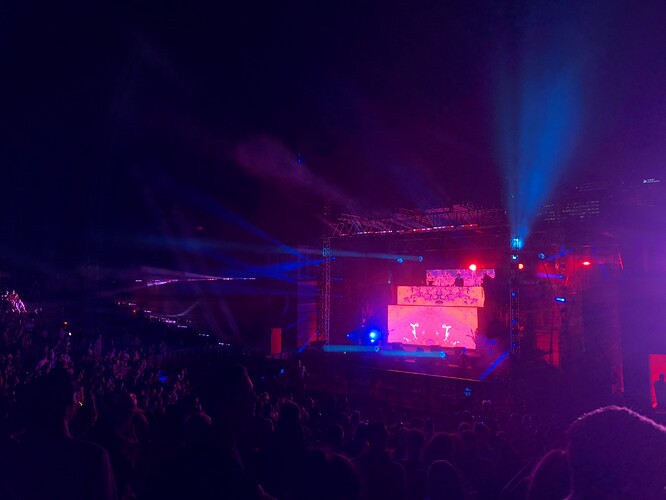 The "wife" would be all over this. She took me to Hayden James solo show here and it was fun, but it's not my cup of tea. Like you said, too poppy (and tech-housey) for me to want to see a whole weekend of it.
I've listened to this three (3) times.
Tossed this on a cd for the car and are about 20 mins in. The whole Keinemusik group are super talented … &Me, Rampa, Adam Port. Good stuff.
It took me a year to realize there is a club that does house DJs multiple times per week a block from my house.
I listened to this Hayden James set yesterday to familiarize and it's definitely mainly tech and pop house. But found myself digging some of it. Will make for a fine festival set but you're spot on
Yah I wouldn't hate it at a festival but that's pretty much the only way I'd tolerate his stuff.
Might go see someone named Traumer this Saturday.
One new Kosi track will be released every Friday until my demands are met.
Went through a huge tale of us/afterlife phase a couple years back and while they're super talented producers… I feel like they're so one dimensional and it just got boring after a while.
I came across them through their ambient album Endless, which I love. Then I enjoyed this mix, but I don't know them well.
Some some people raving about this Luke the Knife downtempo set in a Lotus Facebook group so taking it for a spin. If anyone is feeling those Lotus vibes, feel free to join.
Some stuff I've been digging