Looks like the artist has a lot of cool prints. A shame this one is so dumb.
Can we crowdsource a Santora or something at this point? Because this is getting embarrassing.
p sure that's on the label of my cat's food
The logo above the name bothers me. Feels redundant

I liked the relation to the theme of being in AK and Salmonfest. I also enjoy the shading of the orange sky. To each their own
is that the actual poster or a Microsoft Word Art advertisement?
Bold for them to use the n word on a poster but hey cancel cancel culture baby
Too bad it's not the Northern Hog Sucker Fest. Then I'd be in.
I don't hate that one, but it looks kinda cheap/thrown together…
Here's another great Santora I bought the other day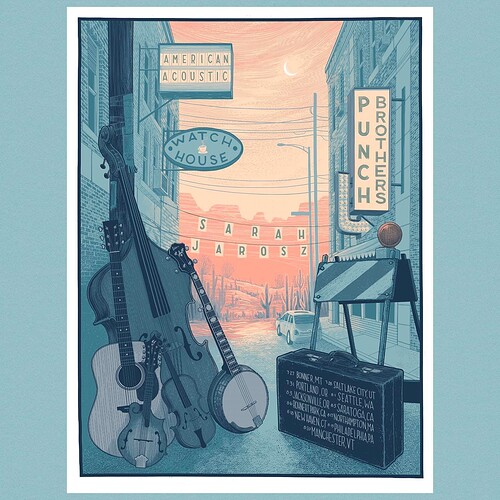 I saw him post that. Pretty cool!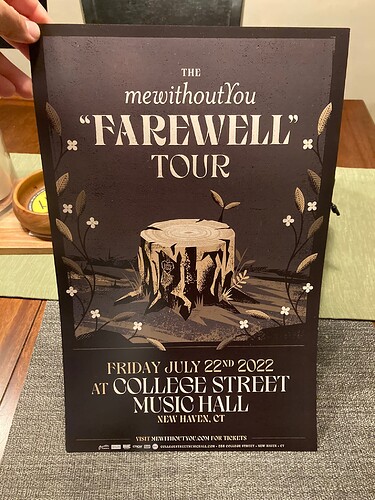 I debated about getting a tour print at this show a couple weeks ago. I actually went up to the merch booth 3 different times and decided against it. As I was walking out of the venue, the staff was handing these out. This should happen more often.
Love when venues (or bands? idk who does it) has little prints like that. @nsl and I both got this one from Temple of the Dog in Philly as we were walking out the door