Yup we already talked about it but they would've definitely been headlining those Vagrant shows this summer
Getting so hyped for Vagrant 26 next weekend
This has been in constant rotation for the past few months.
Pretty bummed that these two bands will probably have the shortest sets
Edit: actually Moneen will have the opening slot so HRC will have a longer set. They might just play this album front to back. Would be hyped
seems feasible… only a 34 min record. would be quite sick. They played 8/11 in CA last weekend.
With AG will be pretty cool too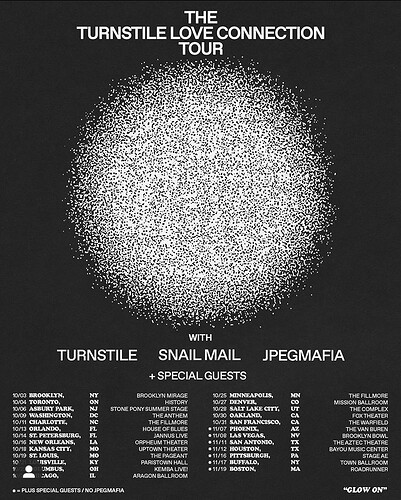 @flyfishmich tix on sale at 10am today. I slept on my last chance to catch them so I'm not missing a tour ending show in Boston
Just noticed no Michigan dates. Sorry for the @
Thanks for the tag though, Chicago is the closest but ai hate going there.
you're not welcome anyway! just kidding you should go.
I'm already planning on it! So glad it's at the Mission too