Thriller/ Brick In The Wall was another cool one that I liked more than most on that album too.
1901/Jump also not terrible
I always thought the mashups were fun for what they were. It was a good Halloween tradition that was unique to them in the scene. The songs just leaked over into regular sets too much and got played out.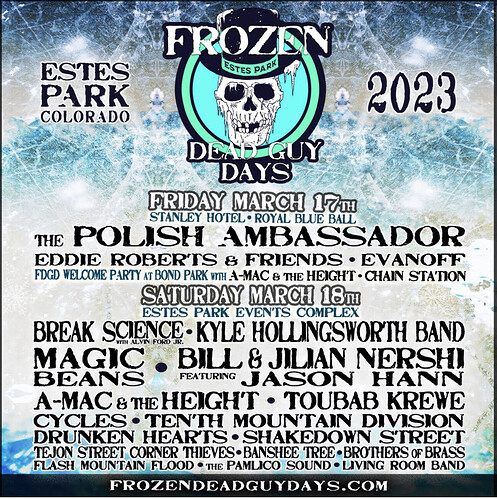 Choosing the name shakedown street for your jamband is very jamband cringe
Dogs in a pile would also like a word.
My first thought is they they're a GD cover band.
Dogs in a pile would also like a word
That'll cost $7500-$10,000.
I'll heart it even though I'm not picking up on it.
the person is just doing a bit.
Rodney Dangerfield said dumb broad like once every 4 jokes.
I also hate how they started off by saying "We go way back with Lotus"…came off as pretentious. That whole tribute post was a nightmare tbh
Fairly certain it's not KB anymore, which is why their entire social media has been atrocious
I am out of the wook loop. Who died? Bob mcduff?