tell me you've given money to the Saudi Public Investment Fund without saying you've given money to the Saudi Public Investment Fund
I'll be damned if he doesn't make a comfy polo though
No way. Bisco polos are the perfect way to look legit in the office. And for anyone who recognizes the logo in the office, you probably want to be friends with them anyway. Kills two birds with one stone.
Not a big mixing work with pleasure guy. Two different mindsets during work talk and jam band cutting up. To each their own tho
That's not what I remember from Asheville
Great day for a HSMF listen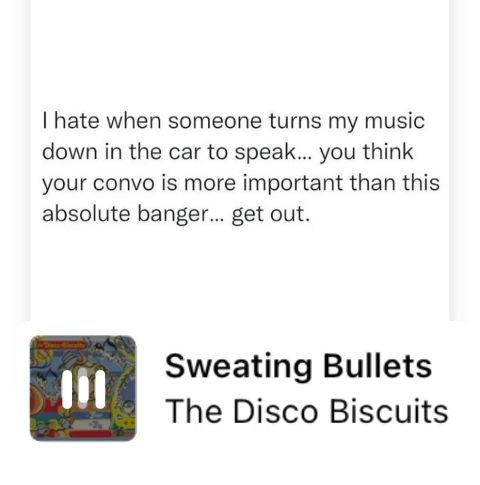 One of my pet peeves in this world is when someone fucks with my radio without asking.
If you want the music turned down or changed, ask and I might oblige. But if you just go touching my shit I am going to subject you to the most annoying 80s cocaine disco you have ever heard at a high volume and if you dont like it you can gtfo
Might do AVL. Definitely in for ATL.
wtf is Frasco doing opening for them. jesus fuck
Frasco is like a virus spreading
I'd like to do one night of ATL but I get back from my Honeymoon Thu 11/17 and have to work all weekend so I probably will have to sit out.
Hey, I've been doing Pook's Picks playlists on nugs, and did a 2008 HOF one today.
Any of you guys down with HOF playlists for Bisco?
Sweet! I'll run it like UM does for theirs. All input from you guys. We'll start with 2006 first. I'll make a separate thread for this.