It's been a long wait but it's finally here.
5 days and 9 hours til the premiere!
Told the "wife" about this and she said "I don't want my house to look like a Stasik."
Live, Love, Laugh it is then
You telling me you don't like to live, laugh, AND love?
Poser.
Lets turn that Live, Laugh, Love into a Rage.Rest.Repeat.

That quote about the fish with a mohawk just makes me think the "big reveal" at the end of the home makeover is just that she turned your home into a Spencer's Gifts. Meet Kyle, your new manager.
The "wife" is cracking me up ranting about the paint job in this mud room. She said the accents look like the smeared shit of a mental patient, which is funny in a mud room.
This led to her story about a lady at a group home she managed who had to be supervised when pooping, otherwise she'd play with her shit.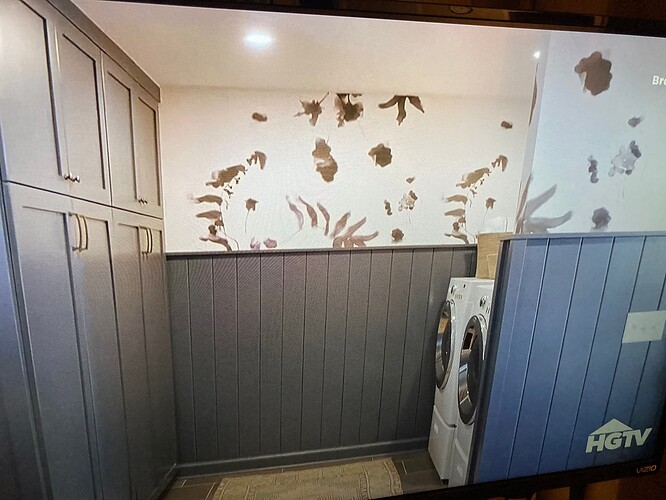 Mohawk'd

I didn't watch, was socializing with some neighbors. I'm sure there is some cool shit on the show, will watch later.
I didnt make it past 5 min, but I was solo for the night and I'm addicted to Shark Tank
A little upset I got too invested in the Mets to remember to watch this.
Showed the "wife" this and she said "is that shit on the wall?" before she even read your post.
Nope. A forced awkward scene with Stasik though.
Did he say something about rock and roll?
My exact words were "that was painfully staged, I've seen enough."
Was he wearing a Budweiser onesie?
I loved Stasik's line.
"One time I met @ass backstage."