Lmao I knew I'd forget about it. Whatever, I'll watch it tomorrow at some point
I'm honestly not interested in any music video not directed by Jeff Waful.
Like UM's music can be at times, it's a little "busy". It would be nice if I liked this song more.
I watched about 5 minutes of KB talking and turned it off.
I'd just like to see the return of Jimmy Stewart, seriously. The section A/section B bounce back jam is what sold me on this band.
Someone really needs to remind this band that almost no one got into them for their songwriting. Yes, they're capable of writing great songs occasionally, even now. But it is so weird to see this angle pushed so hard. As long as the live shows keep raging, I'll try not to care though.
BB's lyrics have spoken to me since day 1, I'm not going to put down their songwriting.
Yeah the songs got me into them before the yamz.
I loved their songwriting as I was getting into the band. I think the problem is their current approach to songwriting sucks.
it's not as interesting as it used to be… i think i found it hard to pay attention to what they've been writing for the last decade or more. BUT i will say i'm enjoying the new album more than anything post-Mantis.
Listened again the other day, still don't like it
Some people just don't understand greatness when it's right in front of them smh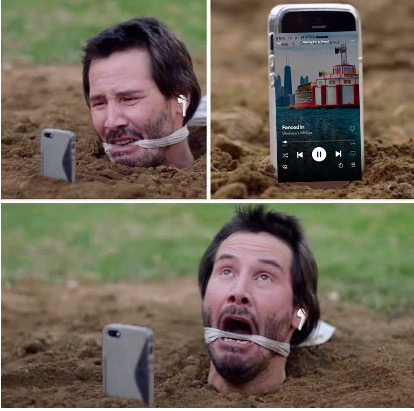 Always October is Bayliss' favorite song on the album
He doesn't know what he is talking about.
Cuz it sounds like a Men at Work/ Police knockoff.
I do like the bassline of Always October. I'd love to see them continue on that groove to open it up. Still though, papa's gotta go & mama's gonna stay is like Steven Wilson level cringe worthy lyrics.
Who cares to know what this album is really about?
I heard it's about asking for a friend