Wanderer > Lucky Number, Unravel* > Little Bit Further > Wanderer
Encore: Ants Marching (tease)
*debut, original
Riding with the king after that jam
who's clockin?
where are the time stamps?
Are you #RidingWithTheKing? @Whinergetsnothing is.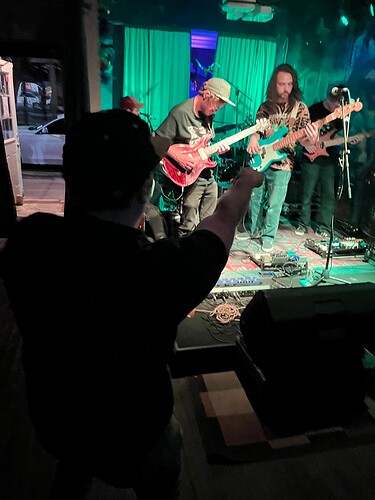 Mike and ry are taking care of business tonight
The good part of booth love is being jammed right now
26 min unfinished wanderer iirc
Conflicting clocks I trust ben
26 mins of prov? woweeeeee
Headless cshore is hatless jake
SOTY
Nah, including song. Ryan's is prolly right for prov. "Boys" are on it tonight
This might be an insult but this would be the best Booth Love jam UM has ever played. Patience is unreal from "the boys"
Sax is out
LFG
15 mins on LN
Sax got me going full jerk
Early call on the best show of the tour! How do I know? I locked eye contact with everyone but Colin.
I assure you. It has nothing to do with the band getting paid based on how much alcohol I drink
Get ready for the Gulf Stream encore