Chance to grow jam =

12 minutes

Really good jam though. Probably my 3rd favorite of tour
NAME A BAND BETTER THAN SQUEAKY FEEY CHALLENGE (IMPOSSIBLE)
There is no band named Squeaky Feey.

The Biscuits.
*Of improv
Took a minute to find the footing but turned into a weird fun jam
I think this was my highlight of the night. The effects you had going on were really cool during this.
Kidding. Said that just because the past two shows each had a couple 20+ min improv.
No they replaced Greg with Mark Lettieri
POV YOURE MIDWEST BORT FAM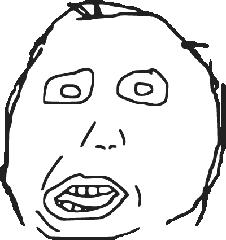 That's weird…that image isn't showing up at the show for some reason
Need to listen back but really liked this show. Absolutely terrible combo of using backlined gear and very little soundcheck time somehow didn't hinder the jams too much. Robot was pretty straightforward to start (@gatroe says i repeated a riff or something oops) and then had a cool locked in drum driven uplifting kinda thing. Chance to Grow was the first time jammed, kind of a weird carnival vibe once it settled in. Shovel was also kinda goofy and all over the place in a fun way IMO
I'll have listen back but honestly kind of liked that the jams were reigned in a bit length wise at this show. Chance to Grow and Shovelware didn't need 20+ mins of prov to really hit for me. Don't get me wrong, I love it that you guys go deep but maybe it's the UM fan in me that also just really appreciates when things aren't always as drawn out. I enjoyed the Lake Huntington stream but the show definitely felt a bit masturbatory and self indulgent at times lol.