Have you guys heard of Squeaky Feet?
Squeaky Feet is a new band, but its members are no strangers to the scene. Hailing from various different regions of the country and settling in Denver, members of the band have performed onstage with Robert Randolph, Dopapod, Twiddle, Kung Fu, Aqueous and more. The band's sound blends progressive and psychedelic rock, along with funk-fusion and improvisation to create a unique and fresh sound. After patiently crafting their sound, Squeaky Feet is ready to debut and explode onto the scene with all cylinders firing in 2020. Expect intense angular compositions, relentless groove, triumphant solos and focused jams from Squeaky Feet.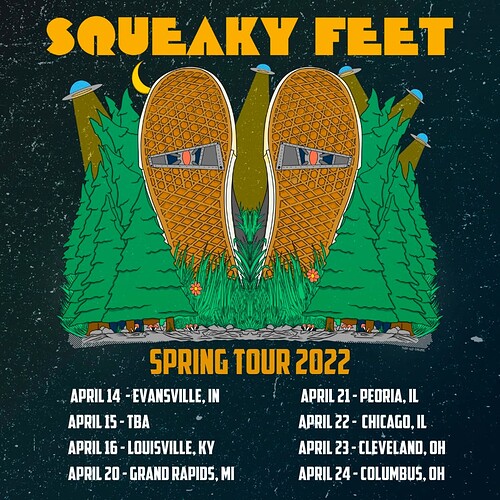 Discounted tickets still available for their show TONIGHT with Aqueous.
https://www.axs.com/events/421108/aqueous-tickets/promos/www.axs.com/events/421108/aqueous-tickets/promos/395286
Make sure to check them out at Cervantes in Denver on May 1st. #springfever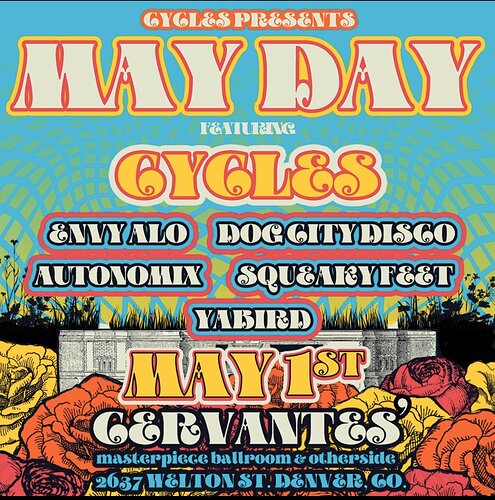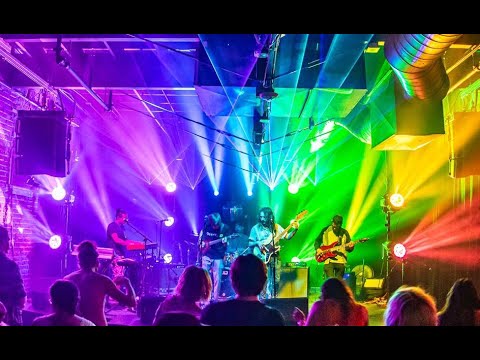 Also be sure to check out their newest show, available now on Bandcamp!