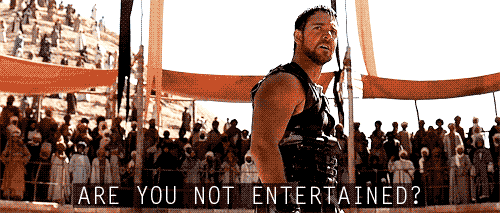 Paying for VIP and getting Cem 1 > Cem 2
Yikes
Yeah, I f'n LOVE Kabump & Ex 1. But, despite those tunes being played far less frequently than in days past, I would not be too thrilled if I payed extra for that 4 song set.
I feel for a 45 min VIP set, they should required to keep it 3 songs. Two bangers and 1 standard bust out. Pretty simple.
Edit: Cem 1 - Shouldn't have pee break songs during a VIP set
Love that the bort has gone from complaining that they save too much rare shit for VIP sets to complaining the songs are too common.
We can absolutely have it both ways
no nugs release due to unpopular demand?
It's funny how they still have to cling to the rail. There's like 15 people there move back 10 feet, it sounds so much better. Don't worry, Bayliss and stasik will still notice you.
I know this one isn't anything to write home about but do they plan on not releasing the VIP sets this year? To keep even more exclusive?