Pretty sure it was Jakob 8-8:35ish, Sungazer 9-9:45, Plini 10-11:15ish
Definitely recommend. Whole lineup was fantastic
Good to know. I haven't heard of either opener. Probably won't be able to get there early enough to catch the first.
We got there right as he was ending. Sorta Plini esq modern prog guitar stuff. He sits in at the end of Plini's set you'll see him play a little either way. Sungazer was awesome too.
Pretty sure I beat this record at least once
doesn't every road touring artist technically surpass this? 86 is a joke with bands playing 110+ shows a year. pretty sure @Southern_Dan went to 86 UM shows in 2007
Per Beck, next up on his world record hit list is a bid for most concerts of the same artist attended in one year. That mark—60, set by a fan of Italian singer Laura Pausini on her 2009 world tour—admittedly sounds much more difficult to reach, but he has already exhibited the perseverance it takes to bring home a world title. Just watch your back, Josh—we'd bet there's someone following Billy Strings on tour this year who could give you a run for your money.
These are rookie numbers
I feel like I could hit 60 shows in a year even with a 4 year old.
Ive definitely done more than 86 shows in a year. Pretty sure @Southern_Dan has done more than 86 UM shows in a year
I did 91 in 07. Also did apx 35 U-Melt shows that year and at least around 10 Biscuits shows. There were other shows too…
I'd bet there were plenty of Deadheads who hit 80-90 shows of certain years as well back in the day. The Dead played over 100 shows in a year quite a few times.
If that were the case, I'm sure it was after they released that album of sick mashups. Their limited catalog of original material just doesn't have that same pull.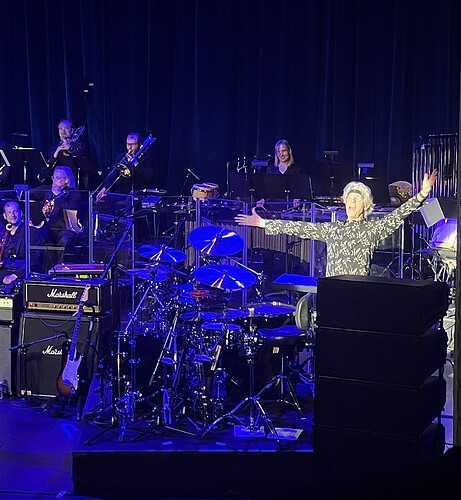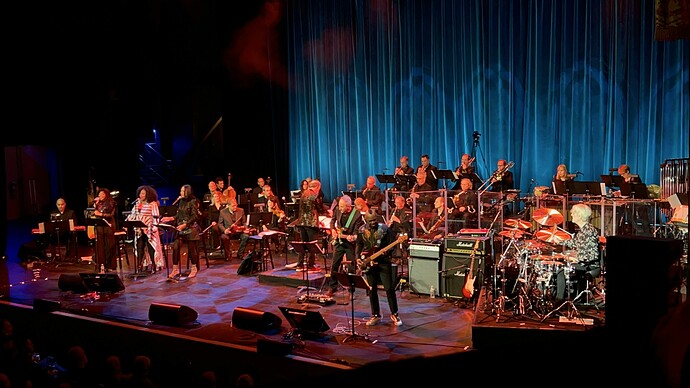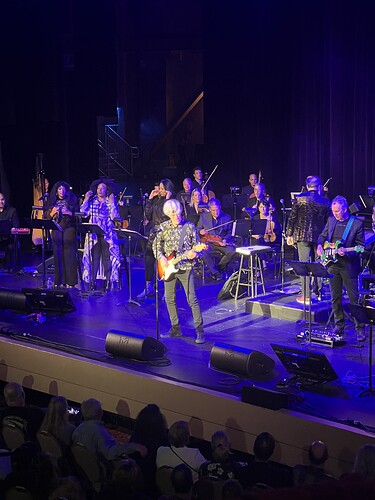 Still buzzing from Stewart Copeland last night. Had prime seats to watch him play. It's incredible how much energy he still has at 70. Definitely the best rock music reimagined for an orchestra show I've seen too. He changed up the arrangements of a few songs drastically.
Anyone else going to MMJ in chicago in November? Got tickets to the Friday night show.
This looks amazing. Fucking love Stewart Copeland's playing.
This is one band I could never understand or connect with their music. Seen them once and just wasn't a fan of it. Lots of people I know dig them a lot though.
MMJ is so good. Always a must see when they're in town.
I pulled tix in their lottery for night one of the beacon run. They're doing It Still Moves in full. Cannot wait. Best band
I'm noticing with older drummers they take a few songs to really get comfortable, I noticed the same thing for the recent Billy and the Kids show. But by probably the 3rd song of the set he was locked in and flowing incredibly around the kit. Most of the show was obviously scripted but there were moments where he would go off on tangents and improvise with the core band. His chemistry with the bass player in particular was a blast to watch.
Awesome show, would recommend if he comes to your area.
Scored a list spot for Mighty Poplar in Portland on Thursday. Should be some quality pickin.