Just booked my flight. Who will I see at Terrapin Crossroads?
California Run! Been waiting for this since it got cancelled last March just before they were about to show up.
Well I'm suddenly in for LA. Who's hitting karaoke after the show with me?
Looks like I'm doing Southland Beer for the pregame if anyone wants to get charcuterie and empanadas.
Also willing to hear out alternatives if there's some gem I don't know about.
I'd be all over this but I'm headed back down to SD after the show. Not trying to fuck with that drive during peak hours on a holiday weekend.
Looks like I'm out on LA > SD sadly. Got two LA > SD tickets for sale. Willing to just eat the fees to offload them so $60 for both LA and $70 for both SD.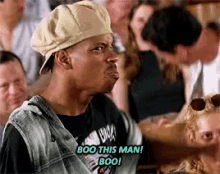 if you're willing to split it up I need one for LA one for SD
For sure. Just PM me your number or email and I can transfer to you via TicketMaster.
If anyone has any extras for Terrapin Crossroads, holler.
I'll be at LA and SD, where we pregaming?
Read the dang thread lol. Southland Beer seems like a nice pregame spot. If anyone has alternative suggestions let me know.
For anyone driving up from SD on Saturday I'm stopping at Pizza Port Carlsbad on the way up around 2pm.
Oh yeah and Sunday I'm getting my pregame on at Cantina Mayahuel > buddy's place > Eppig
Hoping to have enough time to fit the coin op into the plan. I think they might be open after the show but i doubt for very long.