Where are the In The Round soundboards?
Well, they won't be found at this concert, that's for sure . . .
Just thought I'd try asking somewhere where I know you'd see it

Acoustics at Boomers stadium. perfect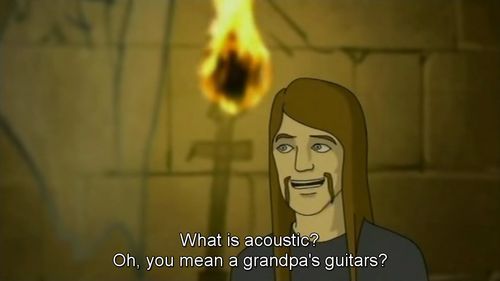 Two sets or one long set?
Also looks like they don't allow byob according to faq but sell beer on site. Can't imagine its that hard to bring stuff in the trunk though
There was no booze allowed at McHenry, too, for Billy Strings and I drank heavily the entire time right in front of staff. It sounds like that has been the case for a lot of these shows. Don't be an asshole, and chances are you will be fine.
They seemed to have changed that policy last minute for the McHenry shows. They sent me an email the day of the first show that basically said drinks were allowed but make sure you have a DD
Initially the McHenry website said "feel free to bring any snacks and non-alcoholic beverages that you'd like" then it switched to "snacks and beverages". They popped the trunk and stared at a ridiculous amount of alcohol for 3 people before waving us through.
If any of these entertainment companies plan on confiscating booze I'm sure they will plaster "no outside alcohol" warnings all over the place to avoid the headache of searching every car/confiscating ALL that booze.
This is kinda my point, just on the opposite side of the spectrum. If they market it as BYOB, they're asking for it to get rowdier than planned.
One Set.
All Ages.
BYOB, although not explicitly so.
Are you positive? I'm seeing this on the Duff Entertainment website. Sounds like they don't even want people to bring food. https://www.duffentertainment.com/livefromthelot
"We kindly ask that you not bring outside food and beverage. Many options will be
available for purchase on site.
Outside alcohol is not permitted, but will be available for purchase on site for guests
21+. Please drink responsibly and abide by the following rules:
• Do not operate your vehicle while drinking
• Have a designated driver
• Do not bring glass bottles
• Dispose of any open containers in the waste cans provided while you exit"
Honestly seems ridiculous and irresponsible to force people to congregate in order to purchase food and drink when they don't have to. I thought the way Collectiv Presents handled the full band drive inns made way more sense.
It's so dumb I just called the venue and it seems they aren't allowing outside stuff inside. Will have concessions, so fucking dumb you might as well just shove us back inside at a venue at this point. I kind of want to back out of going now since I didn't buy tickets and just snagged a spot in my friends car.
You could always just not follow the rules and easily sneak in your own booze. Highliy doubt they do anything above taking a quick look at your trunk. They aren't allowed to finger your shit or go in your car.
I have it on strong authority that while the rules state there is no BYOB, there will be no enforcement of such rule as long as fans are following protocols (masks when not eating/drinking, no more than six to a space, etc.).
Although we strongly discourage glass bottles.
Yep, this is how most drive in's label it, but they never enforce it.
I get this, was planning on this anyways. Just silly they even are doing concessions.
Relax. No guns, no drugs, no dogs, no fireworks…all these are "suggestions"
Guns aren't heady tho
Thank you for looking into this. I know it's kinda a ridiculous complaint because going to an event like this already has some level of risk. I just think trying to push the concession sales is pushing the limits a bit, taking a relatively low risk event and ramping the risk up a degree. Glad to hear they won't actually be strict in reality.
Edit: I will eat my words. Sounds like they are doing delivery only direct to your spot for concessions so I take back all criticism.
They sold concessions at the Billy drive in shows in McHenry and it was totally fine. It was never too busy and they had socially distant lines and plexiglass in between the workers and customers. It was no worse than waiting in line for the grocery store or gas station
I think they are saying these things to increase concession sales but as Jeremy said little to no enforcement.