Feel free to message if you have any questions. MPC software isn't the most intuitive to use.
I recommend downloading the free sample packs and loading up a project from there. Easiest way to get started
Thanks bud! I also downloaded FL Studio I heard you can use that too
I haven't used FL, so you should probably DYOR, but my understanding:
MPC beats is a relatively stripped back software geared for beginners to hit the ground running making beats

FLstudio is basically a full fledged DAW (digital audio workstation).
If you haven't worked in a DAW before, I'd say try MPC beats because you can also use it as a plugin in FL if you find Beats to be limiting in some way.
I have an MPC One, which is a standalone MPC that runs on a similar software as Beats. I use the MPC to jam out ideas, then I move them to a DAW (I use Logic or Abelton, depending on the project) and record in real instruments when the song skeleton is ready.
However, my larger advice is choose one and start making music as quickly as possible. So many people get stuck in the "Is A better than B" research and never make music. Choose one and have fun.
This is great advice thank you man. I managed to make a very simple beat, but FL is pretty overwhelming. I'm gonna take your advice and give MPC beats a try
Seeing him in a couple weeks, pretty stoked
@solvethebox do you know of a reliable site with vst torrents? I want pigments but it's like $90
I don't, I paid for pigments. Have you used a synth like that before? It's a hell of a starter. I know you can find really good free softsynths but I can't remember off the top of my head. Or Splice had a rent to own pay model.
Edit: IIRC you can get a demo from Arturia that has all the features, you just have to restart the program every 20 mins. Try that to see if you like it, it is a great, full featured synth
I'll get the demo then thanks
@solvethebox so I was making a beat in MPC beats and everything seemed to be working fine. The next time I opened up up the program and started with a basic template and hit record, it doesn't record anything and I'm not sure why. But I can hear the drums or synth when I press my pads/keys
Edit: I think the drum track / synth track are not 'armed' I'm going to give it a try but I think that's the problem. Something about a red dot needing to be turned on in the track listing
I'm a total noob when it comes to electronic music but I finally listened to OL and I'm really digging this. Excited to see them after Phish this Sunday.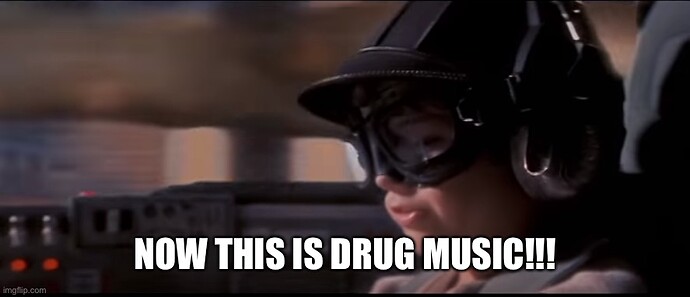 Okay I'm gonna need some recommendations for other artists similar to Orchard Lounge. I'm into this downtempo house stuff.
Very lazy work on my part but I bet you'll dig these playlists.
just listen to tiger & woods and call it a day
Seeing Above and Beyond this Friday in a tiny room because why not?