Pretty sure this is snucka ep Vii but let's feel it out
Think they skipped a part
Fun times. Be safe out there.
Man that was amazing. Shit flew by can't believe it's over already. Great improv everywhere, so happy to see them playing well again.
Slacker was JOTN imo. Had a great time at Red Rocks per usual now my most seen venue for the band. Can't wait to see what they have in store for tomorrow and Vail! Party safe peeps!
That Phil's was the business. BF kicked things off really well, sweet to see a Divisions with 2 jams even if they weren't fully fleshed they still took it for a little ride, Slacker was fucking sweet. SS > 1348 was a great 1, 2 punch. Under Pressure sounded pretty tight, they def practiced that one. 3x def wasn't a throwaway, especially considering how late it came in the set.
That's how you encore, they actually used the time and it was a perfect encore. MO had a solid little jam too.
What a beautiful venue, this state breathtaking \mm/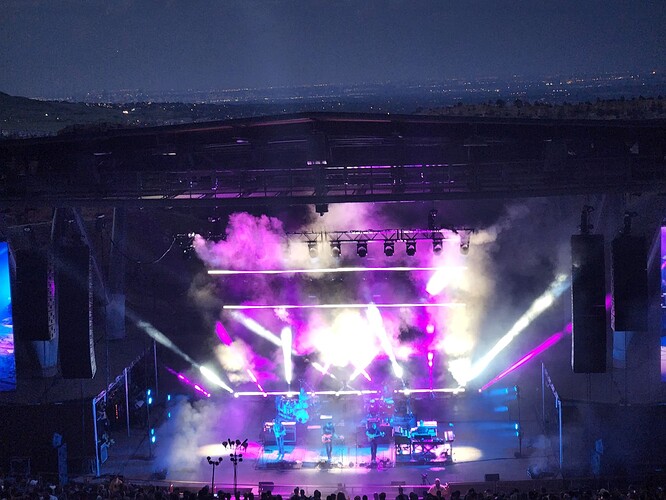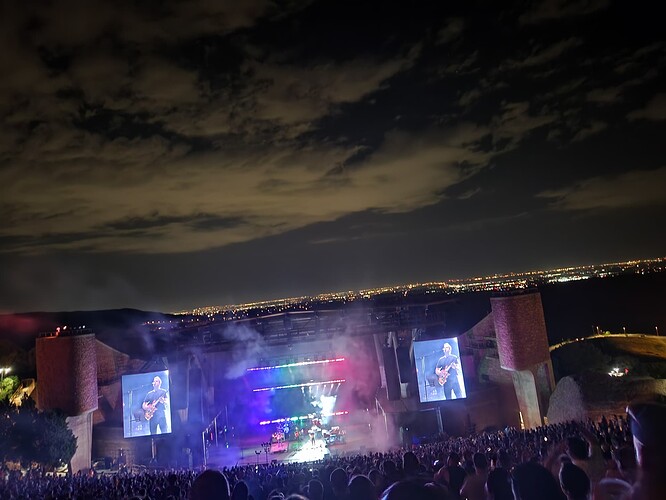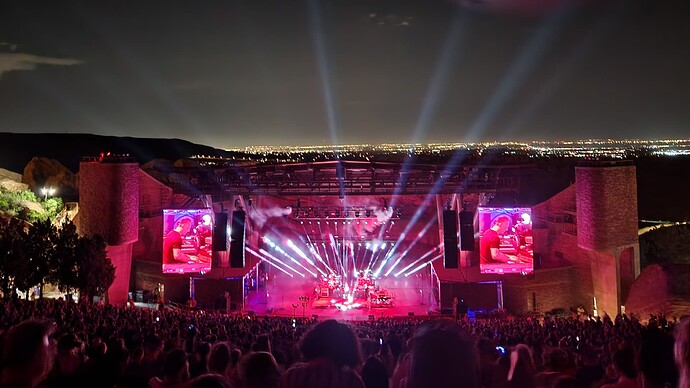 My notes from last night:
S1: Bad Friday (6.5), divisions (3) (5) > Wallets, Slacker (9.5), Speak Up. (7) > Little Gift (5) > end Div
S2: Snall Stides (6.75), ambient nonsense, 1348 (7.75) > Haji > DN, Under Pressure, Phil's Farm (10.5), 3x (5) > 1348 end
E: MO
Phil's was definitely the highlight. Slacker covered some solid ground too
First UM red rocks experience was me just jaw dropped looking around in awe. Felt surreal. Couldn't even be hyper analytical while soaking everything in
How I feel everytime I see the band there. Glad you had such a great experience!
Thanks man! Just an all around beautiful experience
just rattles off a bunch of jam length stats
I freakin love you man.
One of the highlights of my night was strings reminding me to clock the triple wide jam. Was heartwarming to know that deep down we still kinda like this band
This triple wide is dirty
I really like Small Strides. It's like Wellwishers and one of Triangle Tear/Maybe Someday had a baby. I think it sounds decent live. Looking forward to seeing what will spawn from it in the future.
Wellwishers and Bad Friday had a baby for my ears
Can see that as well. Maybe a threesome?
Everyone holds back for Rory a little bit in this Phil's. They do it in kind of a funny way - there are several places where Jake is playing all million notes he would usually be playing, just quieter than usual

The extra space in the jam really works though. The patience allows them to build up the groove into something pretty special. Glad this happened.
Under Pressure was really well done. Really nice harmonies. BB went full Jack Black at one point and that was pretty funny.